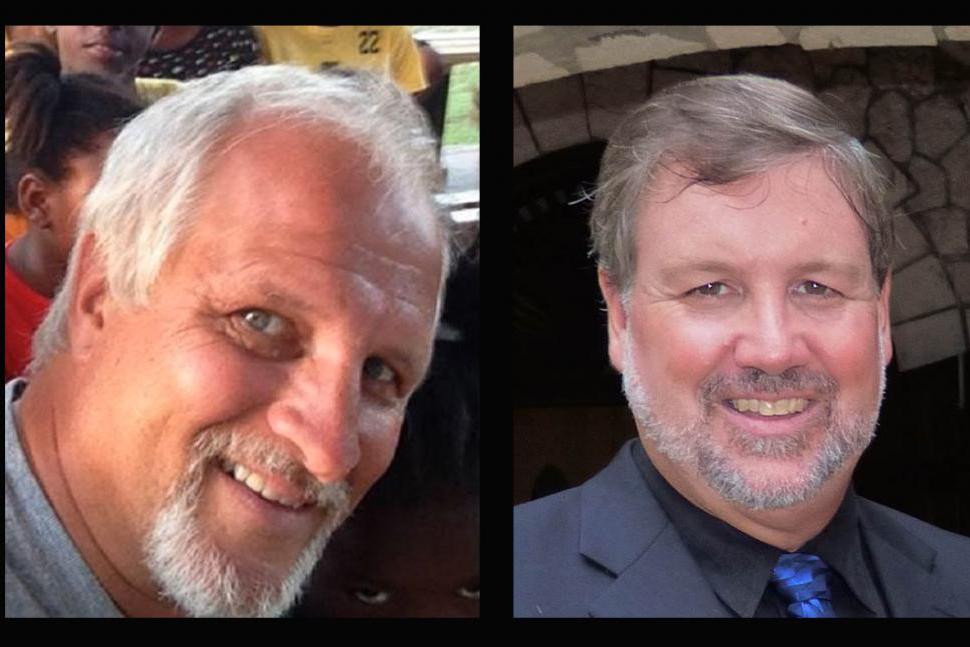 Recently, the horrible news of the murder of two American Missionaries, Harold Nichols and Randy Hentzel in Jamaica hit media outlets. Missionary abductions and murders are substantially on the increase. Last October, Roberta Edwards, a missionary in Haiti, was gunned down in Port-au-Prince sitting in her car on a residential street. Missionaries constantly put their lives at risk carrying out Christ's Command to his church, "Go into all the world and make disciples of people." Serving in a missionary capacity for many years, I know first hand the many dangers missionaries face.
Great is Their Reward
Jesus in His Sermon on the Mount dealt with this very thing. "Blessed are you when they revile and persecute you, and say all kinds of evil against you falsely for My sake. Rejoice and be exceedingly glad, for great is your reward in heaven, for so they persecuted the prophets who were before you."
The halls of heaven are lined with courageous proclaimers of Christ's Gospel. While difficult to bare, these two missionaries and their families carry this promise of Jesus Christ. Their reward for this incredibly difficult time right now will richly find compensation in heaven. Jesus promised everyone who gives up family for His work will receive 100 times more. 
True Heroes

In a day and age when celebrities making millions living in self-indulgent debauchery excess are often worshiped, these two missionaries stand out as real heroes.
Real heroes give themselves to others in both life and death. Going to the "least of these" without expectation of earthly reward or compensation marks true heroes. Thousands of heroes serve in missionary ranks all around the world. Helping poor undesired and rejected people by giving a "cup of cold water" in Jesus name is a heroic act.
In this day, when people quit church over petty personal preferences, Randy and Harold show what true dedication looks like. They and their families are champions.
With gratitude, I salute you. 
Thoughts and Prayers for the Families
A deep pondering of thoughts and prayers for spouses, children, parents, and families is offered. They unexpectedly say goodbye to their loved ones. This temporary painful separation finds hope in Jesus Christ. It is bitter-sweet.
Many are the numbers of families paying the ultimate price for serving our Lord and Savior. Their sacrifice is a reminder of Jesus words, "Be faithful unto death . . ." 

Count the Cost
As Christians living in perilous days, increasing persecution encourages us to count the cost of following Christ. Jesus well warned in Luke 14 that following Him is costly. The Missionary Calling is as expensive as it is demanding.
Paul writing a letter to the young Timothy wrote, "This know also, that in the last days perilous times shall come."  Timothy, Paul's young protege, served in an environment hostile to Jesus. Paul well described the times more than 2,000 years ago:
"For men will be lovers of themselves, lovers of money, boasters, proud, blasphemers, disobedient to parents, unthankful, unholy, unloving, unforgiving, slanderers, without self-control, brutal, despisers of good,traitors, headstrong, haughty, lovers of pleasure rather than lovers of God." 

Sounds likes a description of today; doesn't it? It's on this stage our missionaries live, travel, work, and serve. 
Preparation
Perhaps, a hard close look at missionary preparation is in order too. Increasingly, missionaries are being sent to hostile environments without adequate preparation. Much of Bible College and Seminary training does not account for the cultural settings missionaries enter. One missionary with a Bachelor and Master's Degree shared, "I didn't have a clue it would be like this."  
So too, is the growing local church missionary movement. Increasingly, missionaries are sent out from only a specific local church. A more purist biblical approach for sure. However, an individual local church usually lacks essentials to thoroughly prepare missionary candidates for ministry in hostile environments.
A recent trip to a 3rd World field experienced conversations with a number of missionaries sent out by only their local church. As these missionaries spoke of their struggles one cried out, "With a new pastor, my church has sort of forgotten about me way out here. I am alone now."
Missions Agencies. A 2003 report found that most missions agencies lose 43% of their personnel over a ten year period. While the report is a bit dated, conversations with churches and missions agencies today indicate that percentage of attrition higher today. 
Survival skills. Security, public relations, inconspicuousness, and acculturation require implementation into missions training today. Some missions sending agencies are adding traveler training and risk management to missionary preparation. Good for them. 
Preparation. Missiology increasingly is taught by academics lacking long term exposure to life in other cultures. Also, much of missiology courses involves classes in sanitized classrooms rather than on location. Curriculum revolves around academic accreditation; not missionary exposure and preparation.
New questions need to be asked. Often when talking with young missionaries I ask a series of eye opening questions beginning with, "Has anyone told you your going to the front lines, and you're probably going to get hurt?" The question always receives a sobering answer, "Ah, what?"
To me,  too much missions teaching leans towards prosperity theology a bit. We sort of encourage young missionaries, "Go out with your Bible claiming the promises of God and it will all work out."
Too often, it does not.
Paul, the 1st missionary, described missionary life, "We are hard-pressed on every side, yet not crushed; we are perplexed, but not in despair; persecuted, but not forsaken; struck down, but not destroyed."
We need to prepare our missionaries for the hard-pressed, perplexed, persecuted, and forsaken aspects of Missionary life and ministry. Those parts of missionary life and service not shared in Prayer Letters and Reports to supporters. 
Member Care, Support, and Preparation
A missionary couple shared not long ago the trauma of witnessing a missionary friend shot dead in front of them. They experienced abuse in a number of horrible ways. As these experiences become more common, better member care is needed. It's at such critical junctures trauma teams need to arrive to help missionaries through such devastating experiences.
Institutional Level. For missionaries sent out from Sending Agencies, member care must increasingly focus on the daily total physical, emotional, and spiritual health of the missionary and family. While agencies provide appreciated valuable services from logistical to structural support, field workers need skilled encouragers who can come alongside an assist on site in the trenches of ministry and life.
Local Congregations. Churches seeking to send out as many missionaries as possible often tout their success. As that trend begins to age, missionary attrition rates climb alarmingly high within those congregations. Missionary Care begs attention through the entire missionary process; going and returning and in between.
New Tools. Coaching and Trauma Care are just two new approaches used to helping missionaries today. Missionary Coaching is a field just developing. In Missionary Coaching, the coach seeks to help the missionary move forward making good decisions of their ministry and life.
Confidential Ears. Missionaries need someone to share their fears and challenges. Missionaries regularly share with me their reluctance to talk with American congregations. One missionary clarified, "How can I ask American Christians to pray about my fear of our children being abducted and kidnapped where we live and minister, when their requests for prayer, are for grandma foot surgery tomorrow?" 
Wells of Refreshment. Some missions agencies are adding to Missionary Care times of refreshment, fun, and time for decompression. They spoil their missionaries a bit offering both fun and encouragement at the same time. Missionaries attest with much appreciation the great help this approach provides for their health and welfare.
We need to do more for our missionaries as they increasingly pay more for serving. I am reluctantly confident that more events such as these will repeat themselves more frequently in the future.
Just My Thoughts,