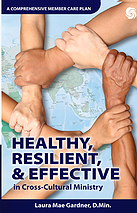 Laura Mae Garnder's Book – Health, Resilient, & Effective in Cross-Cultural Ministry is a must read for every church, missions agency, and pastor who is serious about caring for the missionaries they send out into all the world to make disciples of Jesus Christ.
It is an excellent read in almost every way. Bravo Laura Mae Grander! If I had my wish, every Missions Committee Member, Pastor, Missions Agency, and Missionary Supporter would read this book!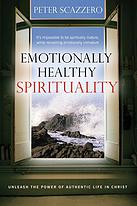 Emotionally Healthy Spirituality by Peter Scazzero is a must read for missionaires. Peter's workaholic approach to ministry nearly shipwrecked his marriage, family, church, and ministry.
Peter delves into the Problems of Unhealthy Spirituality. Through his transperant journey of his own unhealthy spirituality he identifies marks of an unhealthy spiritual life.
In the second half, Peter lays out a pathway for spiritual health. Peter makes this point, Emotional Health and Spiritual Health go hand in hand. You can not have one without the other.
For any missionary this book is a great resource for spiritual self-care.